Comunicato stampa:
"Catarsi", l'EP d'esordio dei torinesi ANNOZERO, nasce in piena pandemia e lockdown. È il frutto inizialmente inconsapevole e poi man mano più concreto di un ritorno e una riscoperta delle radici hardcore e metal di fine anni '80-inizio anni '90 che hanno reso celebre Torino (ed Aosta) nel panorama nazionale e in qualche caso internazionale. Non ce ne sarebbe bisogno ma due nomi su tutti vanno fatti: Negazione e Kina.
La band racconta:
Siamo partiti scrivendo come Black Wings of Destiny poi è arrivata la pandemia, ci siamo ritrovati nuovamente in tre, i ritmi si sono fatti più serrati e le composizioni più asciutte, dirette e veloci. È venuto naturale scrivere in italiano per esternare il disagio, la rabbia, le tematiche politiche e sociali che sono sempre state un tratto distintivo del genere. Ci siamo resi conto che l'esperienza Black Wings of Destiny era terminata, avevamo per le mani qualcosa di molto diverso e aveva bisogno di un nuovo contenitore.
Così nascono gli Annozero e l'EP "Catarsi", registrato dalla band in Valle D'Aosta e mixato e masterizzato al 211db Studio di Torino da Dario Colombo (Linea 77, Punkreas).
Nell'EP sono presenti due ospiti: Luigi "Gigio" Bonizio (C.O.V, Arturo, Via Luminosa, Nerorgasmo, Totò Zingaro) in "Catarsi" – nonché autore della copertina –  e Sabino Pace (Belli Cosi, I Treni all'Alba, Titor) in "Vive Ancora".
L'EP "Catarsi" esce il 15 dicembre 2020 per Scatti Vorticosi Records.
Tracklist:
01. Tempi bui
02. Catarsi
03. FDI
04. Gaia
05. Vive ancora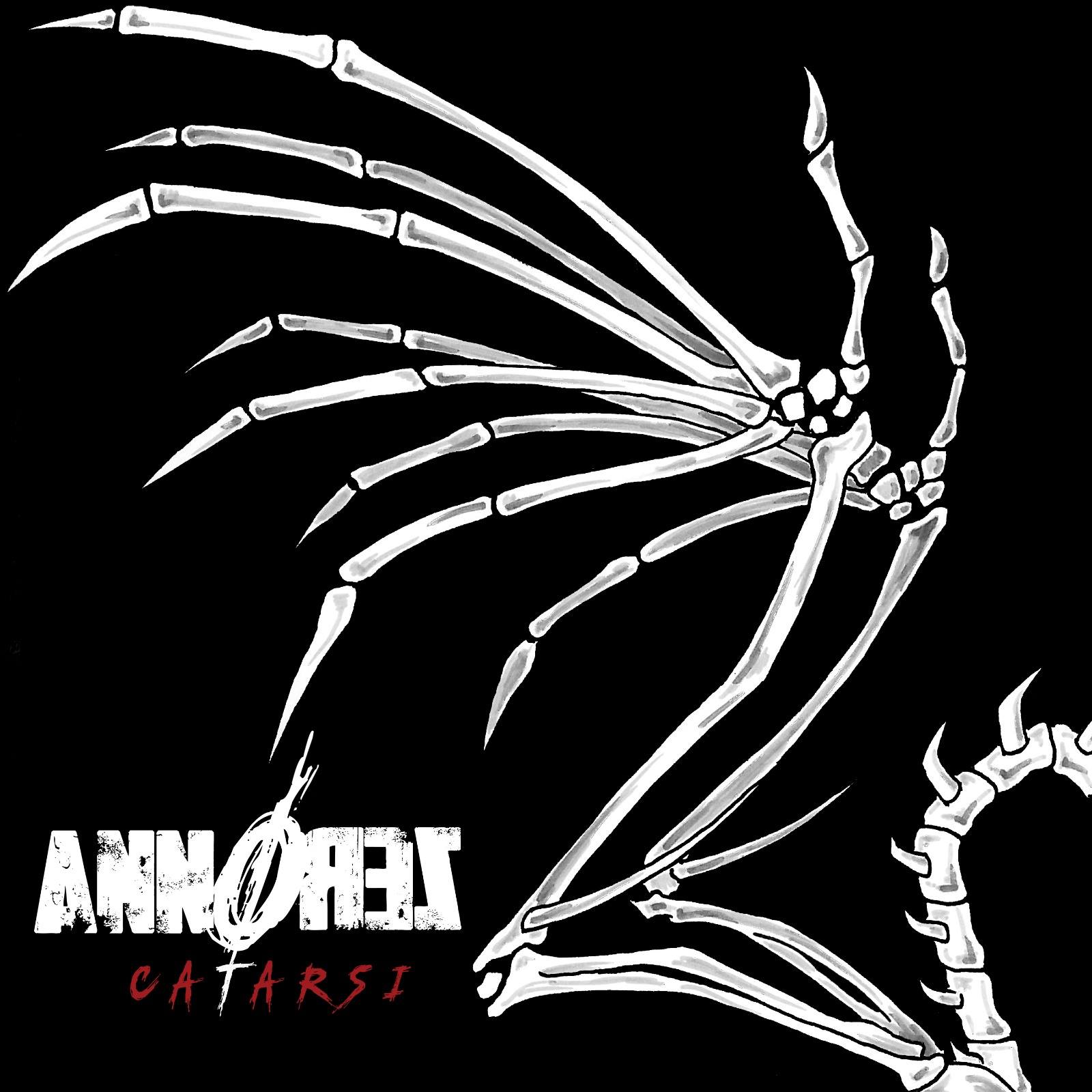 Biografia:
Gli Annozero nascono dalle ceneri dei Black Wings of Destiny e con precedenti esperienze in Concrete Block, Sickhead e Coda di Lupo. Una catarsi che li ha portati al recupero di sonorità hardcore e metal del Nord-Ovest italiano, radicate nel loro vissuto musicale e personale per esprimere il disagio, l'astio e l'inadeguatezza di questo periodo storico. La rabbia vive ancora.
Contatti: